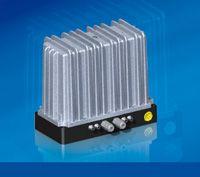 Have developed a new fuel cell system Knight Electronics, FH Gelsenkirchen, the machine technology and developed Gräbener Propuls in a joint project. The "modular robust fuel cell system for the substitution of lead-acid batteries in equipment to the job site lighting," said the official project name. In contrast to conventional fuel cells, the system is modular.
The individual fuel cells are connected in series as a stack and can be replaced individually without the previously existing risk of damaging other system components during repair. A retrofit of other cells with the properly sized, Knights of mechatronic designed case also quick and easy. That was specifically developed for this product control the fuel cell system is functional and cost-effectively.
Another aspect relates to the bipolar plates of the new development of the cells. These are so far mainly made of graphite, while consuming milled or sprayed. One goal of the research project was to search for alternative materials. The Gelsenkirchen researchers then developed metallic bipolar plates that are shaped by the project partner Gräbener from a single sheet. Thus, the researchers found a simple and inexpensive method that can reduce the manufacturing cost of modern fuel cell systems significantly.
The rugged and variable system can be used for example as a grid or mobile energy at construction site lights and lighting or even in small electric vehicles.
---
This e-mail address is being protected from spambots To display JavaScript must be turned on!