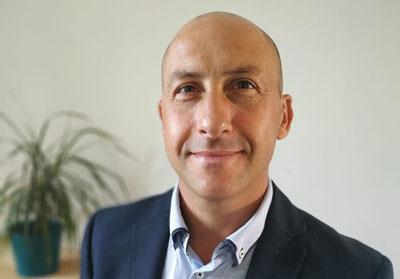 To the 01. October 2019 opened Viscotec a new branch in Mérignac, Bordeaux. The subsidiary in France is already the fifth subsidiary worldwide. It is planned as a sales, service and support organization that will distribute and service both Viscotec and Preeflow products.
VT France is pursuing key objectives: firstly, to strengthen its presence in Europe, to expand its European sales structure, and to exploit the great potential of the French market locally. But proximity to the customer and direct contact with the end customer are also important factors. Key industries that the office will focus on include the cosmetics, automotive, and aerospace industries.
Branch manager and local contact person is Christophe Lalanne, who has known Viscotec for many years and is very familiar with the products.
---
This e-mail address is being protected from spambots To display JavaScript must be turned on!
Latest posts from Viscotec
Viscotec carried out customer-specific tests for microdosing in the Preeflow technical center. The fully automatic production of fiber optic cables was checked using a 2K dispenser. The customer requested the repeated application of 5 µl of a two-component material in a volumetric mixing ratio of 8,5: 1. The epoxy adhesive EPO-TEK353ND was used.

With the new office in San Diego, Viscotec is now also present in Southern California. The solution provider for sophisticated dosing processes also celebrated its tenth anniversary in the United States at the end of 2019. Viscotec America offers high-precision dosing of 1- or 2-component materials based on the progressing cavity pump technology.

Viscotec has further developed its proven stainless steel rotor for the reliable dosing of abrasive fluids such as thermally conductive 1K and 2K gap fillers, 1K thermal pastes or highly filled 2K adhesives. The new version in the form of a ceramic rotor enables significantly longer service lives for this core component of the dosing system.

Productronica Hall A4, Booth 405 Viscotec presents optimized dispenser series for even smaller dosing quantities in the 1K and 2K range. The ceramic rotor especially for highly abrasive materials and an optimized version of a mixing block for materials that are difficult to mix will also be on display.

On October 01, 2019 Viscotec opened a new branch in Mérignac, Bordeaux. The subsidiary in France is the fifth branch worldwide. It is planned as a sales, service and support organization that will sell and support both Viscotec and Preeflow products.

Fachpack Hall 3A, Booth 127 A major challenge in dosing technology is still the gentle dosing of solids-laden liquids without damaging the solids. Viscotec provides pharmaceutical dispensers with a hygienic design to ensure a reliable dosing process.

Viscotec now also offers its VHD Hygienic Dispenser with a hard chrome-plated rotor. The combination of optimized material and established technology will open up an even broader spectrum for users in the future. The manufacturer is thus responding to the demands in the cosmetics industry for more flexible and less wear-filling processes.

Cover story ready-made sauces are practical. But also a challenge for the bottlers and their machines in food technology. In addition to filling, the mixture of many ingredients also plays a central role in the manufacturing process. The possibilities and variations are almost unlimited. In a Viscotec project, various ingredients with different viscosities or lumpy materials are dosed, mixed and filled.

The new 4VPHD6 pharmaceutical dispenser from Viscotec expands the VPHD series in GMP design. Developed for hygiene applications in the pharmaceutical industry, biotechnology or medical technology, the Hygienic Dispenser series convinces in numerous applications. Because the market has asked for even smaller dosing quantities, the manufacturer has expanded the series with a dispenser for filling small quantities of 0,1 ml or for continuously dosing 0,2 ml / min.
load More halt SHIFT to load everything load all