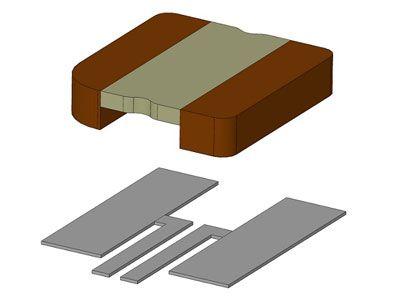 With the BVF has Isabellenh├╝tte Heusler developed a precision resistor that offers not only a unique frame size 1213 (3,1 x 3,3 mm), but also an extremely high load capacity and precision. Smaller electrically powered applications in particular benefit from the properties of the high-performance component, which the manufacturer has now incorporated into the standard repertoire.
The temperature coefficient of the precision resistor BVF is below 70 ppm / K. Thermal resistance is also extremely low with 10 K / W. This results in the high load capacity of the BVF of 3 W at a temperature of up to 145 ┬░ C at the contact point. Due to the robust design in the "ISA-Weld" technology, the component is suitable for a temperature range from -65 ┬░ to + 175 ┬░ C and is therefore above the currently required limits for typical automotive applications.
The BVF is qualified according to AEC-Q200. The BVF is used for example in electric vehicles and e-scooters, but also in air conditioners or washing machines. In principle, it can be used in all applications that are operated with brushless DC motors. The BVF shunt sits in a module that controls such a BLDC motor. The shunt is installed in power modules that drive these motors.
---
Another contribution of the manufacturer This e-mail address is being protected from spambots To display JavaScript must be turned on!