cover story
Ultrahigh Performance Concrete: Modesty has definitely played no part in naming this material. But the name lives up to its qualities. And that is why of the Rampf Machine Systems newly developed premium concrete with the brand name "Epudur" the preferred material when dealing with large, heavy Machine beds and rack components in highly dynamic mechanical engineering. These are optimized according to requirements as well as casting technology and have recently been produced directly at the Wangen site.
Asked about the secret of his continued success, a well-known star chef answered that his craft was ultimately based on three pillars: The first was based on the ingredients: He always procures these from the same suppliers and ensures constant quality. The second is the recipe: Meticulous and always identical, he harmonizes the ingredients of his dishes. The third pillar is the process and the know-how: the perfect choreography of cooking, cooking and rest periods ensures in the end that his dishes always come up to a high quality and tasty on the table.
Market requirements incorporated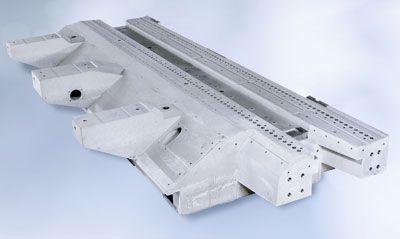 But what does the metaphor have in common with what happens every day at Rampf Machine Systems? Machine builders literally rely on machine beds of the highest quality, which the materials specialist creates from the most suitable base materials. The "cooks" of Rampf must always master the process equally well and safely. "Our frame components are in demand where high vibration damping, pressure resistance and highest precision are in the foreground," explains Managing Director Dirk Haumann. Just a few decades ago, these were almost exclusively gray cast iron solutions; today, system components made of epoxy resin-bound mineral casting are often the better alternative. Why, then, ultrahigh performance concrete (UHPC)? Similar to an innovative chef, the engineers repeatedly ask themselves the question of how they can translate changed market requirements into new recipes and solutions.
Set on nanotechnology
"The best machine frame material per se does not exist, it always depends on the task. Each material has its strengths and weaknesses, no formula is so good that it could not be improved, "says Dr. Thomas Abel, laboratory manager at Rampf Machine Systems. For several years now, the company has been testing solutions made of high-quality premium concrete as a cost-effective alternative to the hitherto customary materials.
The newly developed ultra-high-performance concrete Epudur is now breaking new ground, using state-of-the-art nanotechnology. In addition to a high-quality premium cement selected ingredients such as grit, sand and minerals are used in finely tuned dosage. High-performance flow agents ensure self-compacting, no additional vibration energy is required. Only a little more water has to be added as a chemical reactant.
The result is a flowable material that has a significantly reduced pore volume compared to normal construction clay.
Easy integration of casting parts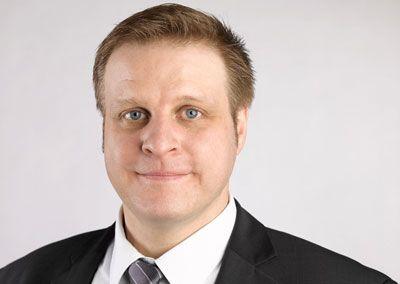 "When it comes to strength, modulus of elasticity and damping properties, Epudur in cured form offers top values ​​that make the high-grade concrete an economic competitor to previous materials," emphasizes Dr. med. Thomas Abel. Due to its high dynamic stability, system solutions made of Epudur are preferred, where high weight and highly dynamic loading require the highest precision.
Applications can be found, for example, in beds and frame components of machine tools for milling, turning, grinding and EDM machining or as base frames for dynamically highly loaded engines such as engines, generators, turbines and centrifuges. Overall, the mechanical key figures are comparable or in some cases even better with those of reaction resin-bonded mineral casting materials which have proven their worth over many years.
"However, Epudur also offers advantages and design potential, which ultimately translates into lower costs," says Dirk Haumann. Thus, every form of technical compaction is eliminated in the Epudur production process: the fresh concrete compacts without any pore and lunker-free and shows only little fading during curing. The integration of Eingießteilen such as threaded anchors, load elements, pipes and hoses is relatively easy to do. Formwork is possible with steel, plastic or even wood reinforcements.
Recycling as rubble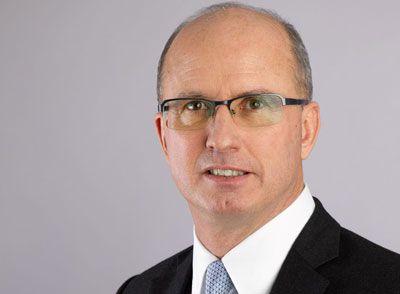 For large, heavy and complex components, solutions from Epudur usually perform better than the versions made of cast iron or polymer concrete. "In addition, ultra-high performance concrete is non-flammable and very resistant to aging at both low and high temperatures," Dr. Thomas Abel. "Our casting materials based on polymers or cement are also characterized by their eco-balance. In the end, these can be recycled as rubble, landfill class 1, non-hazardous waste. "
After several years of experimentation and optimization, the manufacturer is confident that the new Epudur has what it takes to become the material of the future: "We now understand exactly how the process works," Dr. Thomas Abel. "That's why we're doing everything on our own. Only in this way can we guarantee process reliability and consistently high quality. "
Using proven mixing technology from Kniele, system solutions for series of up to ten tonnes can be produced at the Wangen plant (near Göppingen). The goal is to double this capacity in the near future.
---
This e-mail address is being protected from spambots To display JavaScript must be turned on!
More news from the Rampf Group
The Rampf Group has been awarded the "BFK - Healthy Company" seal of quality for its exemplary behavior and its contribution to promoting the health of its employees. This certification confirms that the company demonstrably implements the topics of occupational safety, psychological risk assessment and DGUV II (accident prevention regulation)

With the new modular microwave technology "Raku Microwave Curing" from Rampf, ultra-fast curing and process times are achieved when mixing and dosing sealing systems, adhesives and potting compounds. The focus is on the thermal activation of one- and two-component plastic systems using microwave radiation.

The quality requirements of Indian producers and consumers have increased significantly in recent years. That is why this year Rampf Production Systems is presenting its powerful mixing and dosing technology for sealing, pouring, gluing and foaming together with its Indian partner Sanika Engineering & Consultancy at the Matdispens in Bombay.

Specialist article Rampf develops tailor-made solutions for the entire production process - from prototype, model, mold and tool construction to production. Liquid resin systems for structural and interior composite materials are new to the portfolio. With the block and liquid materials, first-class model building products can be implemented.

Stama at EMO Hall 12, Stand C06 There are components across industries that, from various points of view, are better not manufactured in a separate process on several specialized machines. Machine frames made of "Epument" mineral casting provide the necessary stability in the MT 733 machining center from Stama. These are manufactured by Rampf Machine Systems with maximum precision and without machining.

K Hall 7a, Booth B26-03 Technical article The developer and manufacturer of tailor-made plastic systems based on polyurethane, epoxy and silicone Rampf Polymer Solutions presents its powerful portfolio of "in-situ" seals for automotive and vehicle construction. These are used, among other things, in brake lights, headlights or ventilation grilles.

Rampf Machine Systems has received an award for its impression technology for mineral cast frames as part of the 2019 Innovation Award from the WIF - Wirtschafts- und Innovationsförderungsgesellschaft Landkreis Göppingen.

Cover story ultra-high performance concrete: Modesty definitely didn't play a role in naming this material. But the name lives up to the properties. This is why the premium concrete newly developed by Rampf Machine Systems with the brand name "Epudur" is the preferred material when it comes to large, heavy machine beds and frame components in highly dynamic mechanical engineering. These are optimized in line with requirements and casting technology and have recently been produced directly at the Wangen site.

Powerful epoxy and polyurethane materials for the core and molding shops were the focus of the appearance of Rampf Tooling Solutions at Gifa 2019. The products of the "Raku Tool" brand are used for the production of first samples and small series as well as in large series production.
load More halt SHIFT to load everything load all