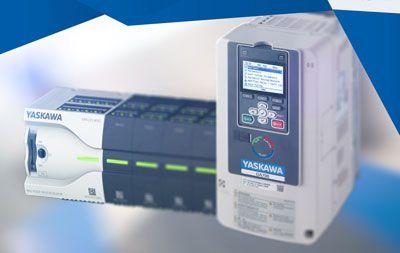 SPS IPC Drives Hall 7, 340 Stand
technical articles
Yaskawa has further developed the industry's 4.0-specific offer and is focusing on solutions that can be deployed immediately under the motto "Best in Class Products and System Solutions". In addition to drive technology, control (PLC) and visualization (HMI), current "Motoman "-Industrieroboter to experience.
In a separate section, the manufacturer shows which technical requirements industry 4.0 scenarios specifically for OEMs and how they can be optimally implemented in practice. Seamless connectivity and interoperability, predictive maintenance and intelligent use of apps and cloud features are the topics. The OEM can easily use data, communication standards and software tools for its work and easily integrate into its machines.
Focus on OEM's perspective
"At the SPS IPC Drives 2017, we deliberately focus on OEMs' perspectives," says Norbert Gauss, Yaskawa's Managing Director of Drives, Motion + Controls Division for the EMEA region. "Users expect maximum productivity and flexibility, especially in industrial 4.0 environments. We support the machine builder effectively in implementing the high demands of his customers perfectly. That is why our automation solutions provide the answer to these specific needs: First: Consistent simplicity in operation and commissioning; Second, seamless connectivity to the specific plant environment; Thirdly, advanced safety functions in the sense of an Advanced Safety program and, fourthly, maximum efficiency, especially with regard to energy consumption and space requirements. "
New components and functions in servo system and frequency converter
Presented at the product level is the consistent further development of the current
Servosystems "Sigma-7
"As well as the"
GA700 "frequency inverter
presented: For Sigma-7 extended safety functions are shown in terms of an 'Advanced Safety' program. The performance classes 6 to 7,5 kW and 11 to 15 kW were supplemented for the 400-V variant.
The available power range of the GA700 frequency inverters has been extended with 7 new models up to 355 kW. The user manuals for these inverters are now also available in an app. A QR code on the device allows the user to automatically reach the appropriate document. With the "Drive Wizard Mobile App" the inverter can be completely managed. This includes setting and monitoring parameters as well as backing up and restoring data.
Extensive feature update for CPUs
With the free feature pack V2.4.9 for the PLC7100-based CPUs "
Microphone
"And"
SLIO
"There are new features by means of firmware update: In addition to an integrated web server, via which a modern contemporary visualization via Smartphone & Co is possible, now all Micro- and Slio-CPUs are profinetable. They can thus be easily integrated into existing Prodinet networks. Thus, these CPUs offer a variety of new uses and allow users to stand out from the competition. In addition, the Micro system has been expanded by three assemblies.
Panels for web and medium applications
In addition, the automaker has developed and designed two new series: "Cloud Panel" and "Smart Panel". The cloud panels are perfect for web applications, the smart for small to medium applications. When developing the panel series, they deliberately focused on future technologies such as Cloud or Webvisu. In addition to powerful hardware such as processor and memory, special attention was paid to the ease of use and networking. High-resolution displays with widescreen technology as well as manifold connections complete the features.
Collaborative robot mounts bottle opener
An example of current possibilities in industrial robotics is the collaborative robot
Motoman HC10
, HC stands for "Human Collaborative" (MRK). The required safety in direct contact with the operator is ensured by the HC10's sophisticated 6 multiple force and torque monitoring.
Equipped with a MRK gripper and a screwdriving machine in MRK design, the robot will mount bottle openers in a show cell and distribute them as a give-away to the visitors to the stand. The system is equipped with special, new safety slips and is controlled by a Vipa touch panel.
---
Another contribution of the manufacturer
This e-mail address is being protected from spambots To display JavaScript must be turned on!