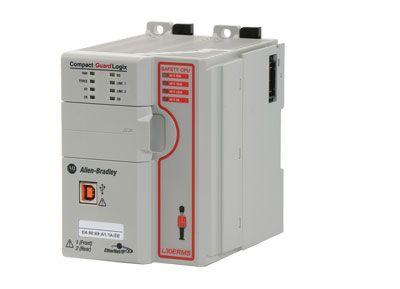 Hannover Messe Hall 11, Stand E47
Manufacturers and system manufacturers are constantly looking for ways to simplify the security of their machines and systems and standardize. With the "
Allen-Bradley Compact Logix Guard 5370 "control
Rockwell Automation does not separate networks and control systems are no longer necessary for safety and motion applications with up to 16 axes. This enables the security features in numerous standard and custom machines better planned and also the system architecture can be simplified.
The Compact Guard Logix 5370 controller provides the integrated features of the "Compact Logix 5370" control, integrated safety and motion control based on a single Ethernet / IP network. The combination of safety, motion control and standard control makes for easier configuration and less complex wiring. In addition, users benefit from better diagnostics, longer machine uptime and higher plant productivity.
The controller supports companies in implementing global security standards. The control achieves safety integrity levels 3 (SIL 3), performance level e (PLe) and category 4 - the highest classifications for machine safety. Combined with the Allen-Bradley "Kinetix 5500" servo drive or the Allen-Bradley "Power Flex 527" frequency converter, users have access to the built-in Safe Torque Off feature on the Ethernet / IP network.
As with other Logix controllers, the Rockwell Software Studio 5000 is used to configure the Compact Guard Logix 5370 controller and to develop all elements of the control system. Data needs to be defined only once and users can easily access all information. The data can be reused on a wide variety of machine types, significantly accelerating development and commissioning.
---
Another contribution of the manufacturer
Contact