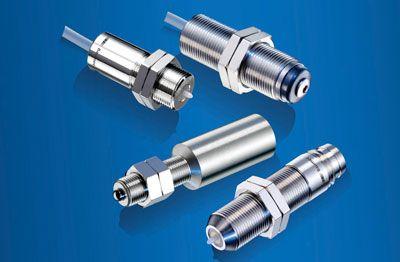 technical articles
With a repeat accuracy of 1 μm the "My-Com "precision switch by Baumer For well 50 years, precision tasks such as the reliable and fast setting of reference points or the monitoring of tolerances. Despite its supposedly old age, the My-Com is still one of the world's most accurate and compact mechanical limit switches in its class. Even measuring devices and machine tools of any kind can be calibrated or referenced to a micrometer.
The name My-Com is based on the term Micro Commutator. The success story of My-Com already started 1966. Consistent application of the then latest techniques, procedures and materials, the world's smallest and most precise limit switch was launched from the baptism. The unique design makes it possible to meet the highest demands on precision and robustness with only three moving parts and high-quality individual components such as glossy gold-plated contacts. Another reason for the precise repeat accuracy is based on the mechanical sophistication of a highly accurate and industrialized ceramic tappet, which can already move the gold-plated ball inside the housing at a force from 30 cN and thus interrupts the high-quality switch contacts. Thus, the My-Com retains its high precision and repeatability over up to 10 million switching cycles.
Modernized technology
The standard My-Com receives the user with the same simplicity and precision of the time, ie with the usual "Normally Closed" function. Integrated electronics also allow versions with "Normally Open" for direct control of PLC and other electronic inputs as well as LED switching status display. For use in harsh environments with dirt, dripping water or sanding dust, there is the My-Com with protection class IP 67 thanks to a sealing membrane made of Viton, an extremely resistant sealing material. The modular design of the switch interior allows a high degree of flexibility. Various individual parts can be freely combined and enable a multitude of variants and tailor-made customer solutions. This is exactly what makes this precision switch unique and universal.
Space suitable for the mirrors
Since patenting, My-Com has found thousands of different uses. So it is not surprising that even space exploration became aware of him. Since 2005, the My-Com has been providing micron-accurate mirror adjustment in various models of ESA's Meteo satellite and is also being used on the international space station ISS and other space probes. Other industries such as graphics, machine tools, textile machinery, packaging and handling, robotics and pharmaceuticals, etc. are convinced of the performance and reliability of the My-Com precision switch. Everywhere where precision and precision decide the final product, the My-Com still finds its place today and works reliably.
---
Another contribution of the manufacturer
This e-mail address is being protected from spambots To display JavaScript must be turned on!