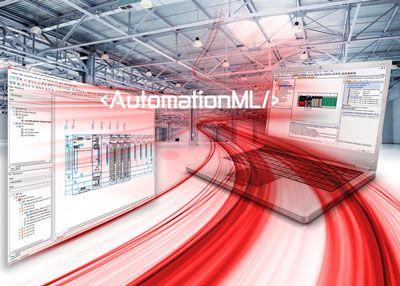 Automatica Hall B5, Booth 318
Mitsubishi Electric has the automation ML interface in "iQ Works, The company's integrated software suite for programming enterprise automation products. When designing, installing, and maintaining assets, the streamlined approach of system implementation of Automation ML reduces costs and shortens time-to-market.
Consistency of information in all phases of engineering, integration, maintenance and lifecycle management improves quality and reduces project costs. Nevertheless, in many cases, the exchange of information between different engineering disciplines is still manual, which is not only time-consuming, but also error-prone.
A universal interface for automatic data exchange between software environments, on the other hand, ensures data consistency over the entire life of a project and creates the foundation for the short time-to-market required today.
For example, with an integrated Automation ML interface in the iQ Works software suite, data can be seamlessly interchanged with ECAD tools that also have an Automation ML interface. The implementation is based on the Automation ML document "Application Recommendations: Automation Project Configuration."
To show what that looks like in practice, Mitsubishi Electric has teamed up with eF @ ctory Alliance partner Eplan worked together. Together, the data exchange of hardware configurations, I / O tags, and network configurations between iQ Works and Eplan Electric P8 has been implemented through the open standard. This interface ensures end-to-end interoperability from the initial design through the engineering processes and commissioning to the entire lifecycle management of the automation system.
Mitsubishi Electric was one of the first providers of automation solutions to implement the Automation ML interface to ECAD tools in a commercial product. In addition, as an active member of the Automation ML Association, the company contributes to the further development of this open data format.
Cooperation with Eplan
---
Another contribution of the manufacturer This e-mail address is being protected from spambots To display JavaScript must be turned on!