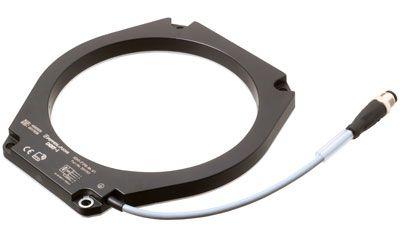 Logimat Hall 3, Stand B08
Success Story
In order to achieve the highest possible reading probability, it is necessary to find the optimal one Read / write head and select transponders for an application. It is with a tire manufacturer Pepperl + Fuchs succeeded in ensuring the traceability of semi-finished products.
Many factors influence the performance of the company RFID systemsuch as the desired range, the size and shape of the object to be identified, object speed versus transmission rate, object environment - much more, and not least the human factor. The aim of Pepperl + Fuchs is therefore to find the optimal solution for the customer.
The automation company has a flexible RFID product platform that, together with modern production techniques such as 3D printing and hotmelt processes, makes it possible to realize prototypes very quickly. Since this is not just a production problem, a tailor-made read / write head can not be offered for 1. So z. B. usually suburb visits or special radio licenses for the read / write head necessary.
Follow-up on the bobbins
The result of such a custom project is the RF read / write head IQH1-F198-V1, which was developed especially for the traceability of semi-finished products in tire production. For this purpose, the read / write head is installed in so-called cap strip and tire building machines in order to track the semi-finished products on the bobbins. The particular challenge here is that the metallic holder of the bobbin is in the field of the read / write head and that the position of the attached to the bobbin RFID transponder is not fixed when changing the bobbin, but at varying location on a circle segment around the coil holder located.
For optimum solution, an annular RF read / write head has been implemented, so that the coil holder can be guided through the read / write head and the RFID transponder always comes to rest in the reading range of the reader. Thus, the worker does not have to pay attention to the position of the RFID transponder when changing bobbins. Since this is always in the field of the read / write head regardless of the position of the bobbin, the RFID transponder can be read and written not only at a standstill but also during rotation of the bobbin. This ensures a reliable process flow and the traceability of the semi-finished products at all times.
---
Another contribution of the manufacturer Download product information This e-mail address is being protected from spambots To display JavaScript must be turned on!