Hannover Messe Hall 7, Stand C32
technical articles
Industrial applications of the KI (Artificial intelligence) have so far been little convincing due to latency and large amounts of data when connecting to the cloud. You have to bring AI directly to the machine and interpret data in real time at the source. With the AI ​​platform Scraitec, that turns them into Festo Group belonging Resolto Computer science for example at one Appliances Manufacturer or motorists.
Resolto supports Festo with Artificial Intelligence, making pneumatic and electrical automation fit for Industry 4.0 close. For this purpose, data is interpreted in the machine-related field. This results in shorter cycle times, energy savings and machine failures as well as production errors are reduced.
Product portfolio with AI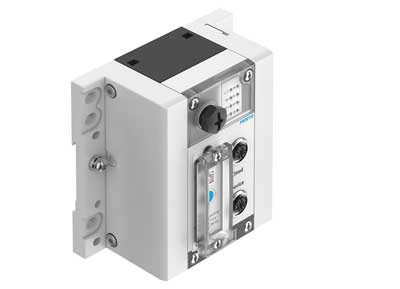 The AI ​​software solution Scraitec knows the healthy condition of a system and detects any anomaly through real-time analysis of the sensor data. Scraitec provides precise forecasts at an early stage, makes diagnoses and gives recommendations for action. "The topic of analytics and artificial intelligence will influence Festo's product portfolio by, for example, integrating artificial intelligence algorithms into the cloud and into Festo components," explains Tanja Maaß, Managing Director of Resolto.
For example, users can use the Festo IoT Gateway CPX-IOT monitor your machines and systems as field level hardware. The field level is supported with the AI ​​software component Scraifield. It always runs close to the machine in a small control system. The model used is pre-trained and has minimal hardware requirements. The artificial intelligence software interprets data streams reliably even without any data connection to the central component located in the cloud (Scraibrain). If required, the IoT gateway connects to the cloud, the Festo dashboards. The Scraibrain is embedded there with access to many preconfigured application models.
"The AI ​​platform continuously learns from actual operation and also integrates the knowledge of the engineers and technical experts with the customer. "We call it the 'human in the loop' principle," explains Ms. Maass. The machine learning (AI) and AI product either interpret information proactively for the active optimization of parameters in systems or send specific human instructions, for example to the smartphone.
New business models thanks to AI
Whoever connects KI Scraitec with systems and machines turns them into digital tools. New service concepts offer great added value through the automated, early coordination of your own maintenance team.
Scraitec supports end customers in automatically optimizing the utilization of their systems. Maintenance costs are reduced because maintenance plans can be adjusted by predicting events and recommendations for action in the event of known error patterns. The platform improves all system parameters with defined target criteria and increases the productivity of the system.
Two applications of different types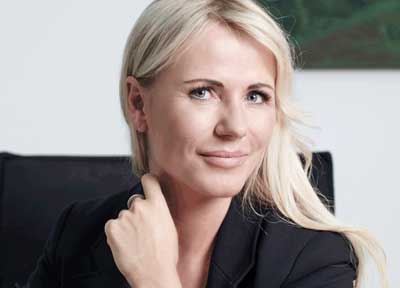 For example, joined in manufacturing Honey over a certain period of time different product qualities whose causes could not be identified. The household appliance manufacturer operates complex production lines on which products are manufactured sequentially. It is not enough to look at individual stations separately.
The production managers therefore wanted a system for the automatic detection of anomalies in complex production flows. "Deep learning seemed to be the right approach," explains Tanja Maaß. It was necessary to develop a holistic database that connects different measurement systems. Additional measuring points had to be set up for this. Scraitec modeled the production lines as a holistic system, thereby increasing throughput by 1,5%.
Second example: A pneumatic clamping system costs one Carmakers just € 100, an unforeseen production shutdown, however, several € 100.000. An early warning system for wear and slowing down of cycle times was therefore ideal - more precisely, a learning system for predictive maintenance for all types of clamping systems. The solution with Scraitec for real-time data analysis directly integrates the Festo controller CPX-E-CEC. A connection to the cloud is not necessary.
---
Another contribution of the manufacturer
This e-mail address is being protected from spambots To display JavaScript must be turned on!