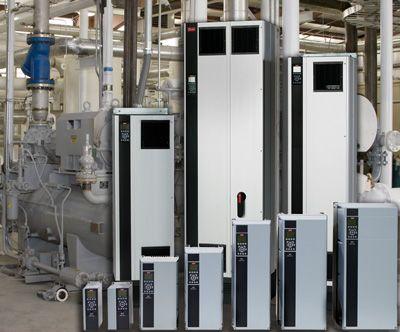 The new, energy-efficient engine technologies such as permanent magnet motors (PM motors) are on the rise. Because they offer a much higher energy efficiency compared to the widely used standard asynchronous motors. In addition, the synchronous reluctance motor is slowly becoming the focus for individual applications. To power all these types of motors with just one converter platform, Danfoss VLT offers variable frequency drives that can control all motor types in an energy efficient way.
The Challenge: Can the most common old and most promising new engine technologies be handled with just one controller type? If not, there is a threat to a very heterogeneous system landscape in facilities, which means increased training costs. It is therefore advantageous for the user to be able to control all motor types with only one frequency converter.
Only control algorithms specially adapted to the respective engine technology apply the efficiency advantages of the individual technologies. Because only these algorithms optimize operation at every operating point even with changing loads. The independent drive manufacturer now provides a solution that can control all standard motors used in industry and building automation. Since July is the
VLT Automation Drive
with the new firmware available, the other platforms follow step by step, also the VLT Refrigeration Drive FC 103.
The converters already offer these high efficiency control algorithms for standard asynchronous motors and permanent magnet motors. Also new are synchronous reluctance motors. The frequency converters now make commissioning as easy as with a standard asynchronous motor. In addition to simple operation, they also offer other helpful functions such as automatic engine adaptation, which measures the engine and thus optimizes the engine parameters. This means that the engine is always highly energy efficient, saving users energy and cutting costs.
The Refrigeration Drive FC 103 is a must have for refrigeration applications thanks to its functions for controlling compressors, pumps and fans. It significantly reduces their life cycle costs through variable speed control and intelligently adapted cooling capacity. The control algorithms for the control of cascades in refrigeration systems have been further optimized. The improved cascade control in the Refrigeration Drive now regulates the connection and disconnection of the individual compressors more precisely and extremely reliably. The Refrigeration Drive FC 103 covers all rated power between 1,1 and 690 kW. The device is available in protection classes IP20, IP54 / 55 and IP66.
---
Another contribution of the manufacturer
This e-mail address is being protected from spambots To display JavaScript must be turned on!