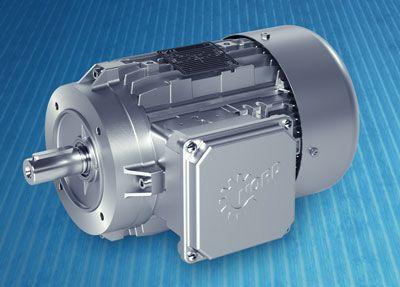 The "life-cycle costs" of drive solutions range from acquisition through commissioning, use and maintenance to disposal. To optimize the Total Cost of Ownership (TCO) offers Nord Drive Systems individual TCO calculations, holistic concepts for cost and efficiency optimization as well as powerful and economical drive technology.
Acquisition, administration, transportation, installation, environmental and disposal costs are only part of the cost of machinery and equipment. In addition, there are ongoing operating costs such as energy, supplies, operation, software, storage and maintenance and repair costs. The total cost of a product in its resume can be determined by a TCO calculation. As a result, among other things, the savings and the amortization of the investment can be determined.
The efficient drive solutions from Nord significantly reduce operating costs. The focus is always on the holistic approach. Among other things, this includes variant reduction with the help of the modular product construction kit, reduction of energy consumption through the use of more efficient IE4 synchronous motors, a long service life and low maintenance requirements of the drives.
Propulsion systems are one of the main energy consumers in the industry. Energy consumption therefore provides the greatest lever for reducing TCO. The energy-saving IE4 synchronous motors have high efficiencies and meet the highest efficiency requirements - thanks to PMSM technology even in partial load ranges and low speed ranges. Thus, significant cost savings can be achieved.
The second largest potential for cost savings lies in a targeted reduction in the variety of variants. As a result, administrative efforts can be minimized and production, logistics, storage and service processes can be made leaner. From the large module construction kit, the basic variants necessary for a variant reduction can be put together. In addition, industry-specific configured systems facilitate variant reduction and spare parts management. For intralogistics and airport applications, the manufacturer offers the powerful standardized IE4Gearmotor variants "Logidrive"Consisting of an IE4 synchronous motor, a two-stage bevel-helical gearbox and aNordac Link "Field Distributor consist. For pallet conveyor technology, an economical combination of asynchronous motor and "Nordac Base" frequency inverter is provided.
In addition, the high quality and reliability of the products result in a longer service life with less maintenance and can further reduce overall costs. Likewise, the frequency converters can significantly reduce maintenance and repair costs and increase plant availability.
---
Another contribution of the manufacturer This e-mail address is being protected from spambots To display JavaScript must be turned on!