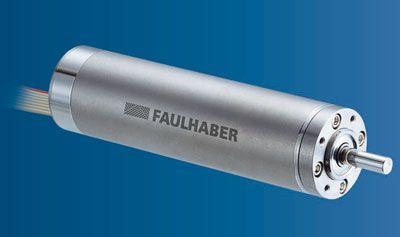 Automatica Hall B6, Booth 315
The new BLDC servo motorSeries 1660 ... BHx from Faulhaber delivers in terms of dimensions and weight speed and performance values ​​with low vibration and heat generation, which until recently were unimaginable. Thus, this drive series is predestined for handpieces with high power requirements in a limited space.
The BHx series are new, 2-pole 16-pole, brushless, high-performance motors with XNUMX mm diameter. With its rugged, compact design and outstanding performance, the motors in this new family of products are ideal for demanding applications such as dental handpieces, medical robotic systems and electric grippers, as well as laboratory equipment, professional hand tools or robotics.
There are two different motor designs, each with a length of 60 mm and designed for high speeds and high torques. The BLDC motor series reaches speeds up to 100.000 min-1, delivers power from 96 W and is the ideal solution for devices that run for a long time and in which case temperature must be kept low, such as for high-end hand tools Speeds applies.
In addition, it provides a continuous output torque of just under 19 mNm and also masters variable loads. With only 95 min-1 / mNm, the extremely flat speed-torque curve helps to minimize speed variations, ensuring consistent speed and smooth running performance. For special applications, the motor may generate a pulse torque greater than 30 mNm. So high performance has been achieved so far only by much larger engines. These features make the 1660 ... BHT series the perfect solution for repetitive, intermittent operation with high dynamics, but also for precise positioning tasks.
The 1660 ... BHS and 1660 ... BHT series are particularly well-suited for low-noise hand tools with their long form factor and their low-vibration and quiet running, which only slightly fatigue their users during prolonged use. The low rotor moment of inertia enables a fine control of the motor by the drive electronics and ensures maximum smoothness.
The motors of the BHx family can be combined in many ways with high-resolution magnetic encoders, planetary gearboxes and controllers from the manufacturer's own portfolio.
---
Another contribution of the manufacturer This e-mail address is being protected from spambots To display JavaScript must be turned on!