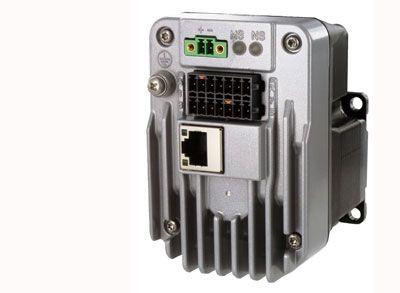 The programmable versions of the integrated stepper motor drive "
Lexium mdrive
"(LMD) from
koco Motion
got a new firmware. Schneider Electric Motion USA's 6.006 software version (SEM) was designed specifically for Motion Control and Ethernet products, as well as the motion control version of the Lexium Motion Module (LMM).
The new functions contained therein were not available in any integrated drive product from SEM. They provide smoother motion, are more accurate, more flexible, and offer better programmability than their predecessor release.
In addition to an S-curve for the acceleration and braking ramp, the backlash can be compensated and you get a backlash-free operation. Another function compensates for backlash and improves positioning accuracy. Thanks to advanced mathematical functions such as floating-point processing and trigonometric functions, the LMD can now be better controlled. For applications in which usually only one motor revolution is performed, as happens with valve adjustments, the reference travel to the flattening of the motor shaft as an absolute position is interesting. With the "Variable step angle" function, other step angles can be set in addition to the previously fixed step angle of 1,8 degrees. In addition, software-controlled end position positions can be used to position in positive and negative directions without installing physical limit switches.
To support the new firmware, SEM has also released the new version 1.0.1.5 of the configuration program "Lexium Software Suite". Among other things, this suite offers even better integration of the four program parts or communication standards Motion Control, Ethernet, CAN open and the clock / direction interface.
---
development scout TV - Lecture
Another contribution of the manufacturer
Download firmware
This e-mail address is being protected from spambots To display JavaScript must be turned on!