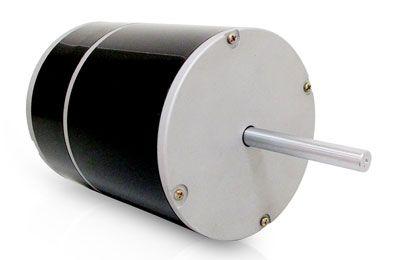 Sunon has unveiled its new EC motor HVAC1 / 3 HP. This high-performance brushless permanent magnet motor is designed to achieve significantly higher energy efficiency of 92% under high load than conventional AC motors. In fact, the energy consumption of Sunon's EC motor HVAC 1 / 3 HP is 70% lower compared to a shaded pole motor and 40% lower compared to a capacitor motor.
HV AC Series EC motors are suitable for use in evaporators of commercial freezers, cold rooms and freezers, as well as heat recovery, heat pump and outdoor condensing units. Finally, the quiet motors are also suitable for indoor fans, which produce a constant flow of air.
The brushless permanent magnet motors have an integrated circuit, which can reduce any energy losses noticeably. In addition, they offer various monitoring functions, compact dimensions and a long service life. The latter results from the inherent soft-start functionality, brushless technology, low operating temperatures and high IP protection.
The electronically commutated EC motors are built in such a way that the magnetic field in the motor is always synchronized with the rotor. This ensures efficient operation in all speed ranges. In addition, due to the integrated microprocessor and electronic controls, an electronically commutated motor can be programmed to vary engine speed and power depending on the specific cooling or heating requirements. This allows the EC motors to be used in a wide speed range. In each application, the engines provide exactly the required heat and cooling capacity.
Since the motors of the HVAC 1 / 3 HP series were used in a housing of the NEMA84 motors, they withstand a temperature range of -40 ° to 60 °. For applications with evaporators, condensers, or fans, they provide an expected lifetime of 80.000 h.
---
Another contribution of the manufacturer
This e-mail address is being protected from spambots To display JavaScript must be turned on!