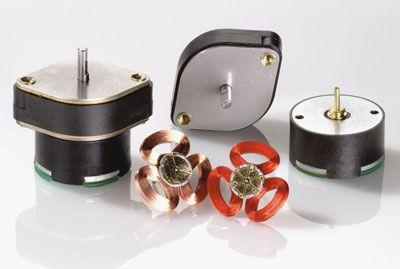 The miniaturization of devices and systems is a trend in integrated industry and is being driven forward. Even the drive technology does not stop at this development. Users are increasingly being forced to develop optimal solutions for reducing installation space.
koco Motion
offers with his
DC flat motors
Drives for tight installation spaces in many applications.
Among other things, the flat motors of the M21 series are very well suited for use in medical devices and systems due to their structure. With a diameter of only 17 mm and a height of only 8,7 mm, the motor generates stopping moments from 0,8 to 1,7 mNm.
The flat motors are constructed with an ironless self-supporting winding. This allows a very quiet dynamic behavior with virtually no cogging moments and high efficiency and therefore minimal heat generation. The hard-gold-plated commutation elements ensure a long service life.
The low weight of a 10 gram flat motor predestines it for use in small appliances, handheld devices and in many battery-powered applications that only allow low power consumption. Optionally, the motors of the M21 series can be designed up to 24 V.
Except for the magnets, the drive specialist produces all individual parts in the immediate vicinity of the company from the Black Forest and then assembles them locally in Dauchingen. The high quality standard is ensured by the many years of experience of the employees. The user receives so compact assemblies - with and without gear.
If the flat motors are delivered with specially adapted gearboxes, they can cover even more applications. Gear units of the G10 series with reduction ratios from 36 are used: 1 to 562: 1. Typical applications are electrical locks, scanners, lasers or the positioning of laser systems, as well as solar powered turntables.
---
development scout TV - Interview
Another contribution of the manufacturer
Download catalog
This e-mail address is being protected from spambots To display JavaScript must be turned on!