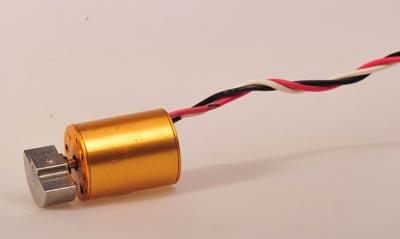 technical articles
Hannover Messe Hall 14, as L35
There are many applications of daily life in which drives naturally go about their duty without us noticing them. So worry DC motors in the mobile phone for the constant presence even with obvious unreachability. Or they help in the car to make road traffic safer. The manufacturer and distributor of compact, highly integrated electric drives koco Motion offers a variety of these little accomplices - also customized.
For example, if we want to be reachable by phone while we can not disturb others, we will switch on the vibration function on the mobile phone. Because this process has now become so normal, no one is worried about what kind of technology is behind it. For this function, a small DC motor mounted an imbalance on the output shaft and vibrates the mobile phone in a call. However, this rather simple presentation of the technique is not meant to deceive that the possibilities of vibration generation are not very easy.
Imbalance for vibration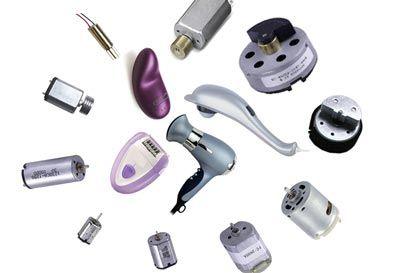 Because the criteria for the selection of so-called unbalance drives are often even more diverse than with pure rotary drives. Basically, the sounds in such "silent" calls from the environment must be imperceptible. This requires a high level of energy efficiency, as it requires battery-operated or microprocessor-controlled devices which, in the event of a silent alarm, are not allowed to stop their operation due to the lack of available energy. In addition, the available space is increasingly reduced due to the miniaturization, although the demands on the feel continue to increase.
DC drives have also been used more and more in automobile technology for some years, as well as assistance systems designed to increase road safety. Compact design and a robust, durable technology are the biggest challenges for the engines here.
Adaptation to the haptic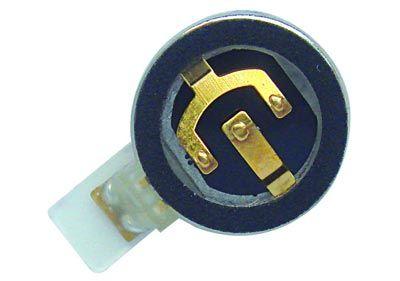 In this context, the drive specialist offers many variants of DC motors in the diameter range from 4 to 45 mm. In order to respond to the different requirements, the Dauchinger drive specialists adapt the imbalance to the required haptic. In addition, a wide speed range is needed to achieve the desired effect. The requirements for lifetime and electromagnetic compatibility (EMC) as well as the switching cycles decide whether a brushless or brushed DC motor is the optimal drive. The brushes differ in the choice of materials such as copper / carbon or precious metal.
The specialists from Dauchingen design the drives according to the specifications and requirements of their customers. The portfolio ranges from the simple, cost-effective DC motor, the entire spectrum to the integrated brushless DC motor for special applications. The specialists attach great importance to the bearing and load of the motor shaft due to imbalance and high speeds. Together with the user, the engineers select the optimum bearing for the shaft (based on the application) and determine the best ratio between the diameter of the motor shaft and the flywheel.
Picture above: Numerous applications of DC motors are taken for granted by us.
---
development scout TV - Interview
Another contribution of the manufacturer
This e-mail address is being protected from spambots To display JavaScript must be turned on!