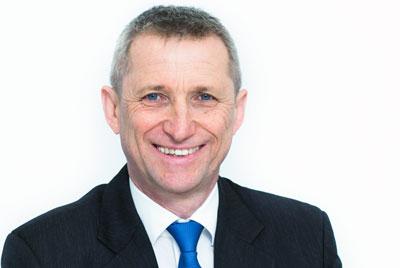 expert
Andreas Wiessler, Head of Magline at Siko GmbH, Buchenbach
Safety, precision and high integration density achieved Siko through the use of magnetic sensors for motor feedback systems. What is so special about these motor feedback applications and how important they are for robotics, and in particular for direct drives, is explained below by Mr. Wiessler.
The advantages of magnetic motor feedback systems are first and foremost the compact designs we offer. For rotary applications such as torque motors or you can already relatively small shaft diameter, usually also through hollow shafts, with sizes from about 35 millimeter equip with the technique. Upwards, in principle, there are no limits. With our technology we are able to realize really very compact bearingless systems. In principle, we can also integrate the encoder technology directly into very slim robot arms. In general, magnetic position sensors are very resistant to external influences such as contamination or even vibration and shock. Thus, the user opens up many possible uses for, for example, systems and systems in the outdoor area or in processing machines with a relatively high degree of contamination. The measurement accuracy is somewhat lower compared to optical systems due to physical reasons, but the resolution and repeat accuracy meanwhile meet almost all the requirements for highly dynamic operation of the systems. In any case, the technical and commercial advantages of magnetic motor feedback systems outweigh many applications.
Applications in the field of robotics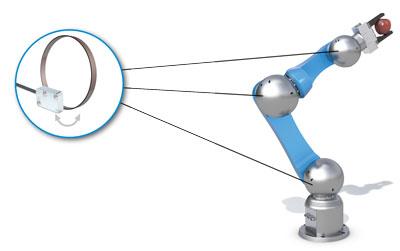 Suitable applications in robotics, in the widest sense, are handling technology. Robotic arms would be a field of application in which then several axes can be moved simultaneously. But there are also many application areas in handling automation, where rotary and linear movements interact, such as pick-and-place, the entire PCB semiconductor processing or in assembly systems, for example for modern smartphones, which are manufactured there fully automatically. These are usually rotary rotatable axes. Among other things, they use torque motors, small compact units that rotate directly around 360 degrees, usually in combination with linear systems, which are then directly driven linear axes.
Dynamics and reproducibility
For these applications, the user needs high dynamics and reproducibility. We're talking about repeatability, and that's especially important, as parts, for example, always have to be picked up or placed quickly, precisely, and exactly in the same place when populating a PCB board or, for example, with blank separators, which have many small circuit boards be cut out of a big one. These are applications that require a high degree of precision and repeatability. Often, however, these applications are even those in which dirt is produced, for example, by plastic chips and dust. Our systems have the advantage that they are not disturbed by such external influences, always maintaining the specifications. So we have no losses in terms of our requirements or the specifications that we offer.
Challenges in the further development of the systems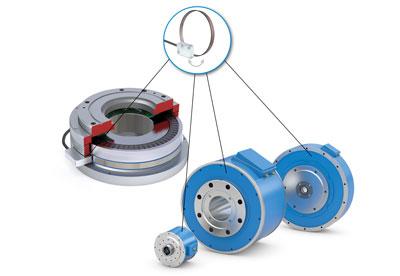 We have to become more and more compact with our technology ever more compact according to the applications. Another factor is the realization time with which we have to tailor our systems to customer requirements. This does not mean that it has to be ready in four weeks, but periods of a few months are already common enough to implement a project from the idea to the finished solution. It is important for us to be able to use technologies that we have in our own hands, that is, both the scale technology and the electronics. However, we also try to offer customers a functioning system relatively quickly thanks to short development times - the standards from the catalog can of course also be delivered at short notice. Meanwhile, however, a fast-growing proportion of our orders and solutions are customized. In the simplest case, then the system must be adapted only to the design of the customer.
Precision and safety
Of course, safety is always an important factor, which also plays a major role in the development of our products. We have developed the first fully-fledged open-magnet magnetic sensor certified to SIL2, the MSA111C magnetic sensor. If such a component of a machine is already safety-certified in its own right, this considerably facilitates the safety consideration for the entire system. We will expand this series. The fact that we can offer such a high degree of integration is a huge advantage. There are more and more specific customer requirements that can not be met by the standards in the marketplace. That's why you rarely get around completely adapting designs or developments accordingly. Due to our many years of experience, we have, in principle, our own machinery, with which we can develop standards as well as encoder techniques ourselves. Since we are not so dependent on external partners and have great potential, from which we can draw.
---
Another contribution of the manufacturer This e-mail address is being protected from spambots To display JavaScript must be turned on!