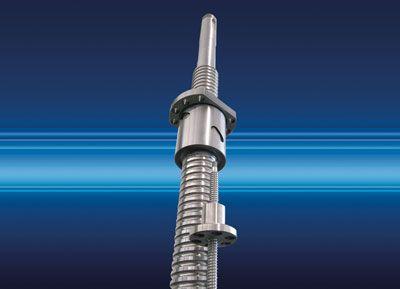 Automatica Hall B6, Booth 316
technical articles
Linear guides and linear drives are installed, for example, in machines and systems for loading and unloading processes or pick-and-place processes. As varied as the areas of application are the movement sequences - which is why they require individual, tailor-made solutions. Often, the proven ones come along Ball Screws from the assortment of Rodriguez for use.
Rodriguez's wide range of linear technology includes, among others, round and profile rail guides, electric lifting cylinders, ball rollers and ball screws.
The latter have always been an important component of the assortment: ball screws serve to convert a rotary movement into a longitudinal movement. Conventional trapezoidal screws consist of a threaded spindle and a threaded nut, the force is transferred via the thread flanks of the two components (sliding friction).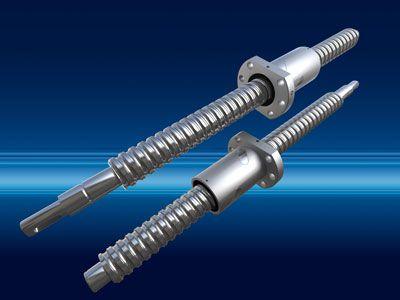 To minimize the sliding friction threaded spindles and threaded nuts are often made of different materials. In ball screws, however, take rolling elements in the form of balls, the connection between the nut and threaded spindle. These also transfer the force between nut and spindle. Because of the rolling friction results in a more favorable coefficient of friction, which in turn has a higher efficiency and lower drive torque and a longer life.
The heat development is much lower, which allows correspondingly higher traversing speeds. Therefore, ball screws are typically used for dynamic positioning tasks in continuous operation, for example in adjustment, traversing and clamping devices in production and machine tools, but also in robot applications and medical technology or semiconductor production.
In many industrial applications, however, conventional ball screws are not fast enough because, especially with very long ball screws, the critical speed is quickly reached. Ball screws with driven ball screw nut can help here. The combination of a matched ball screw nut, axial angular contact ball bearing and precision lock nut results in a powerful, timing belt driven unit that delivers optimal results even at high speeds. A corresponding drive wheel is integrated by the linear technology specialist on customer request.
Custom-made ball screws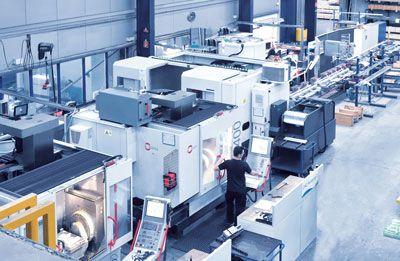 Rodriguez supplies ball screws in metric and imperial dimensions of common industry standards for a wide variety of industries. Ball screw nuts are available in various designs. In its own production facility, which is equipped with various state-of-the-art milling and lathes as well as powerful machining centers, Rodriguez also manufactures custom-made designs tailored to economic conditions and with short delivery times - even for ball screws manufactured to drawings.
In addition, the area of ​​value added products (VAP) based on ball screws develops customer-specific solutions. The tailor-made assemblies can fulfill the mechanical and control-technical conditions defined by the application on the whole line. The manufacturer takes over the selection of the suitable linear technology from the wide range of products as well as the construction of the assembly. This ensures that the solutions really meet all customer requirements.
Application examples from assembly and production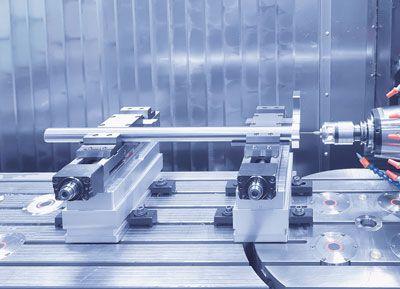 Customized system solutions based on ball screws are frequently used in pick-and-place applications, in the semiconductor industry or in packaging machines. But they are also convincing in other sectors: For example, Rodriguez designed a highly accurately produced welding frame including mechanical conversion parts, which is used when printing on ceramic surfaces. Among other things, ball screws and recirculating ball bearings are used. The Eschweiler drive specialists took over the development, production and assembly of production parts and drive components. The result: a sophisticated system solution from the field of linear technology, which contributes significantly to an optimal print result.
But also in the assembly of aircraft parts are custom made successfully used, which do not meet any standard. With the help of in the floor of the production hall embedded and especially for this purpose developed cross tables the parts to be assembled are positioned with millimeter precision to each other. The solution is characterized not only by its high load-bearing capacity but also by the particularly low overall height of a maximum of 140 mm and by high precision when resetting to zero position by means of spring force (± 0,5 mm). In addition to various steel components, the assemblies included linear guideways and a combination of ball screws and springs on the drive side.
---
Another contribution of the manufacturer Catalog Ball Screws This e-mail address is being protected from spambots To display JavaScript must be turned on!