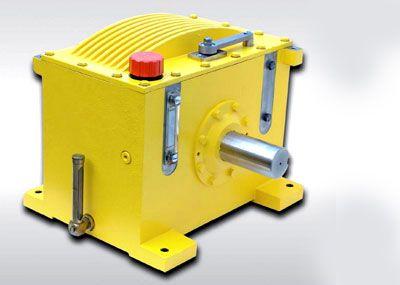 Success Story
For an Asian plant engineers Ringspann has its largest and most powerful Housing Freewheel built. This exceptional unit was shipped a few weeks ago and is used in a chemical plant for overspeed in the drive system of a fan with oversized dimensions. With its rated torque of over 40.000 Nm of Housing Freewheel sets international standards.
With a wink you could put it this way: From Bad Homburg comes the next proposal for the Guinness Book of Records. Because the drive technology specialists of the company located here Ringpann have presented under the type designation FH 30.000 R a few weeks ago her biggest and strongest case free running. Its decisive performance parameters rated torque and maximum torque capacity with 40.675 Nm and 81.350 Nm are well above the previous maximum values ​​of the model FH 18.000 R (24.405 Nm / 48.410 Nm).
Twelve weeks to Asia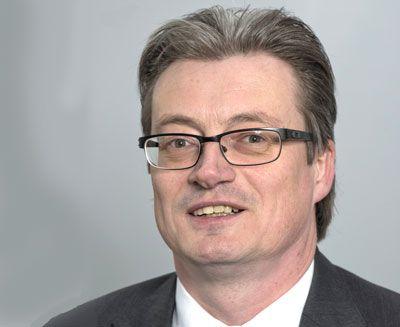 The FH 30.000 R was developed and manufactured on behalf of an Asian plant manufacturer. The time required: twelve weeks. "We were able to achieve this exceptionally short implementation time by providing excellent process management for all parties involved in construction, purchasing, manufacturing, subcontracting and quality assurance," reports Thomas Heubach, who manages the freewheel division at Ringspann.
The modular concept of the Freewheel Housing Freewheels of the FH series also made an important contribution to the rapid development and production of the FH 30.000 R. And since this was an individual special solution, the team around Thomas Heubach also decided to use the housing as a welded construction perform what was also faster and easier to implement compared to the casting variant. In order to meet all approval requirements of the plant manufacturer, the housing was certified in terms of leak-tightness, welding technology and connection dimensions.
Housing freewheel instead of complex coupling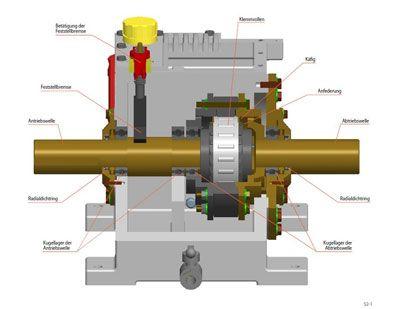 The large housing freewheel in a chemical plant is used, where it functions as an overrunning clutch with a maximum overtravel speed of 2000 min
-1
placed between a steam turbine and a powerful fan. Division Manager Thomas Heubach explains: "During the start-up phase, the fan is initially driven electrically, with our FH 30.000 R automatically decoupling the still stationary turbine. During ongoing plant operation, excess steam is generated which is used for energy recovery. As soon as the steam pressure is sufficient, the steam turbine supports the electric motor - so energy costs can be significantly reduced. "
The key advantage here is that the use of the overrunning clutch, the installation of an expensive and complex coupling, which would also be expensive to switch, was superfluous. Because the FH 30.000 R switches the steam turbine speed-dependent and fully automatic - and one could almost say "naturally" - mechanically to or from.
Low maintenance and wear-free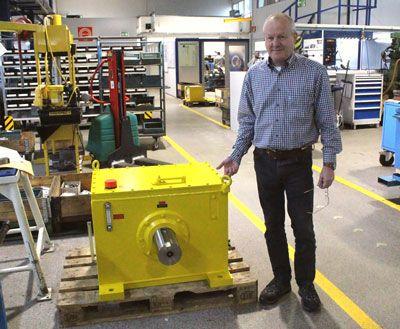 During operation, the housing free running was reliable and low maintenance. As a closed system with integrated oil filter system and integrated parking brake, for example, it does not require an external oil supply. And Thomas Heubach adds: "All of our FH series freewheel gearboxes work wear-free thanks to their hydrodynamic clamping roller lifting. So the user only has to think about an oil change now and then ". In particular, because of the hydrodynamic Klemmrollenabhebung the housing freewheels FH type are a preferred overrunning clutch solution for stationary applications in which an aggregate of two or more engines or turbines to be driven at the same or similar speed.
In the case of the record-breaking FH 30.000 R case-free running beyond the development and manufacture, the manufacturer's scope of services also included comprehensive test runs and the production of detailed measurement reports for leak-tightness and temperature resistance.
---
Another contribution of the manufacturer
This e-mail address is being protected from spambots To display JavaScript must be turned on!