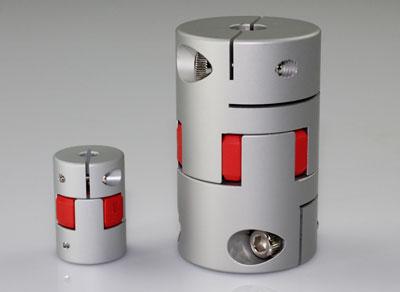 The connection of Ball Screw or Acme screw The drive journal of an engine or gearbox is usually not made rigid, but via a flexible one Clutch. This can compensate for misalignments or misalignments and minimize vibrations and shocks in the drive train. Dr. Tretter now offers compact Couplings.
The shaft coupling consists of two identical hubs with concave claws and an elastomeric ring gear in between, which enables an elastic connection. These components serve as a connecting element between the drive and ball screw drive and enable simple and precisely fitting assembly. The hubs are clamped using a screw. The respective inner diameter is freely selectable depending on the size. Because the aluminum is anodized, they are extremely low in corrosion.
On request, the user can also get the new shaft couplings with soft sprockets, in sizes 55 to 80 mm and with feather key. The program of Dr. Tretter also includes other types such as Multi-plate or bellows clutches.
---
development scout TV - Interview Contact


More news from Dr. Tretter
load More halt SHIFT to load everything load all