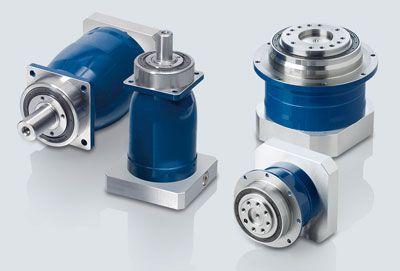 Hannover Messe Hall 15, Stand D42
Wilhelm Vogel goes with new sizes
its low-backlash planetary gear
MPR 400, 500 and 600 as well as MPG 400, 500 and 600 in series. They replace the previous sizes MPR-04 and MPR-05 or MPG-04 and MPG-05 and extend the torque spectrum by up to 4600 Nm.
Like their small series, they offer maximum flexibility and high power density. MPG and MPR are significantly different in the design of the output side. The MPR gearboxes have a free output shaft without feather key, optionally available with feather key or with toothed shaft DIN 5480.
The MPG have at this point a stable flange shaft with generous Anschraubbild. The position of the Anschraubfläche to the bearings on the output is minimized by design and thus allows large radial and axial load capacity. Due to their universal design, both series can be installed as required and have a simplified, flexible motor attachment. In addition, users continue to benefit from a large consistent translation range.
---
Another contribution of the manufacturer
Contact