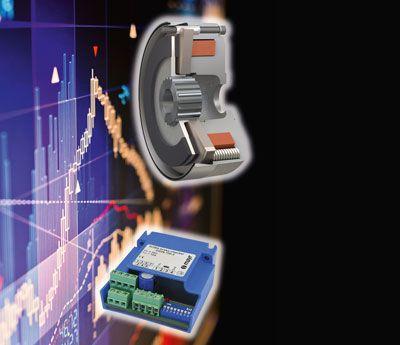 technical articles
Hannover Messe Hall 25, Stand D30
State-of-the-art monitoring modules, a technologically leading friction system and consistently taken into account safety principles - this is what the brake technology 4.0 from Mayr Antriebstechnik, The perfectly coordinated overall system stands for maximum operational and functional safety and also increases the productivity of machines and plants through preventive fault detection and maintenance.
The drive specialist thus offers reliable safety brakes that are ready for the challenges of the fourth industrial revolution.
Continuous brake monitoring
The brake technology 4.0 by stands for the latest generation of monitoring modules: modules such as "
Roba-brake-checker
"Or"
Roba-torqcontrol
"Enable permanent brake monitoring. Roba-brake-checker without sensors monitors not only the switching state, but also the tension or tensile force reserve and detects safety-critical changes in voltage, air gap and temperature. Thus, when monitoring the safety brakes, significantly more processes than before are depicted. When the traction reserve is reached, the module sends a warning signal so early that a certain operating time of the brake is still possible. During this time, the machine operator can make the maintenance coordinated from his process. In addition, the module also takes over the control of the brake and replaces a rectifier. Switching state monitoring and brake control are combined in one device.
Slowly and smoothly slow down movements
For applications requiring braking torque control in addition to condition monitoring, the Roba torqcontrol braking torque control module is suitable. It shares the characteristics of the Roba-brake-checker and can also change the amount of braking torque during operation by deliberately influencing current and voltage. Devices and machines can be decelerated smoothly and smoothly. With this module, control loops can be set up and movements can be braked intelligently - ideal bases for use in the smart, networked machine.
Friction lining technology with improved torque consistency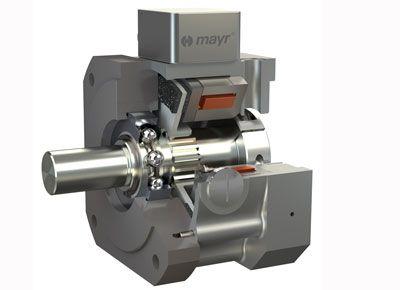 The company's developers have succeeded in creating a new friction lining technology that allows the brakes to achieve even better torque consistency and higher power density. With the new multi-layer coverings, higher braking torques and higher surface-specific friction work can be achieved. This means that the brakes build more compact with the same characteristics. For higher braking torques and higher-loaded brakes, a smaller, lighter brake caliber may be chosen. This reflects the general trend that machines and their components, such as motors, are becoming ever more compact and more powerful.
Brake technology 4.0
The brake technology 4.0 is thus a comprehensive overall concept, behind which is on the one hand a technologically leading friction system, which stands together with consistently considered safety principles for reliable, safe and extremely high-performance brakes. Firmly connected with it are monitoring solutions. And so brakes and the associated monitoring modules cope with all the challenges where safety regulations and standards meet today on the industry 4.0. They fulfill the requirement to map all involved processes.
---
Another contribution of the manufacturer
Mayr Blog
This e-mail address is being protected from spambots To display JavaScript must be turned on!