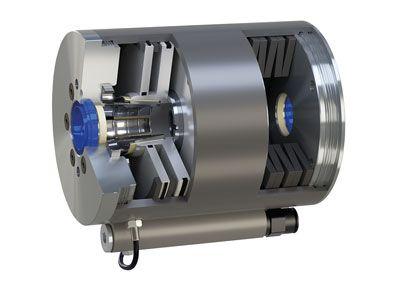 With the "
Roba-linearstop
" Has
Mayr Antriebstechnik
developed a reliable safety brake, which is specially designed for braking and holding linearly moving masses. It has been tested by TÜV for a long time as a fully-fledged dynamic safety brake. Now TÜV Süd has also certified the pneumatic clamping unit.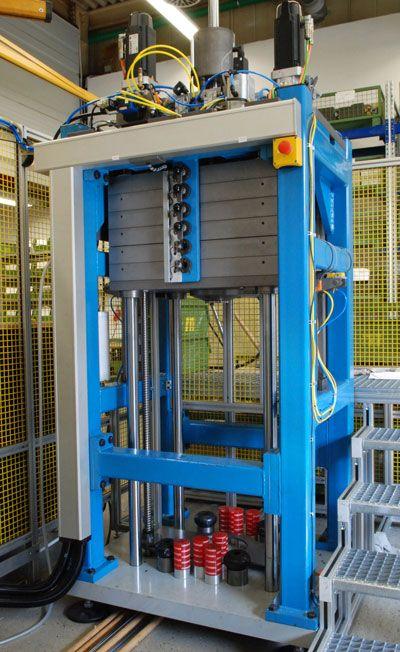 The linear brakes for machines and systems currently available on the market usually function as static clamping units and are designed to keep the axes at a standstill safely. However, persons can also remain under suspended loads during commissioning, maintenance or even during the production process, without first transferring the load to the mechanical linear brake. If the drive fails completely in these operating states, the linear brake alone is responsible for decelerating the load and thus for the safety of the workers. That is why the Roba-linearstop clamping units are designed so that they also perform emergency braking, which TÜV Süd has now confirmed.
This test, which is not normally part of the TÜV test for holding brakes, was important because in practice dynamic braking also occurs over and over again. The pneumatic clamping unit has therefore been tested under realistic conditions and meets all requirements without problems. In addition to this clamping unit, the drive specialist also offers another pneumatic version of the linear brake, which has been tested and approved by TÜV Süd for a long time as a fully-fledged dynamic braking system. It easily complies with the test principle for emergency braking with holding function for linear movements (GS-MF-28) of the BG Institute for Occupational Safety and Health (BIA). This testing standard defines 1 million circuits, both with and without load transfer, as well as additional 1000 dynamic braking.
---
Another contribution of the manufacturer
Download Product Brochure
This e-mail address is being protected from spambots To display JavaScript must be turned on!