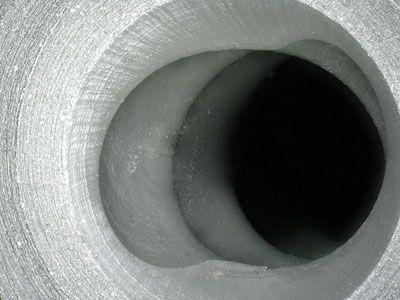 Additivized fluids have long been for diverse
dosing applications
used in the automated environment - and rising. The often accompanies the additive abrasiveness of the media employed forcing Dosiertechnikhersteller to deal with the issue of wear and its influence factors. Viscotec dedicated to this task with particular intensity and benefits from many years of experience:
In the production of LEDs in automotive applications different dosing may be used: In addition to conventional Vergussaufgaben the LED chip of the application of thermal Specific thermal dissipation as well as the joining of components by adhesives are typical applications.
Modern LEDs are high-performance products - also impose high demands on the materials used - due to the high energy density of the light. Organic plastics come quickly in this area to the load limit and the exploration of novel plastics into the foreground of the material manufacturer. The aim is to unite the broadest possible spectrum of different properties in a single medium. In the case of the LED production are for example light stability, temperature resistance, UV stability, aging resistance and high adhesion is crucial.
Manufacturer side, this versatility of the material properties "additives", the addition of fillers is often called by. Attained with specific characteristics. In the medium itself, these fillers provide often for an increase in density and high mechanical aggression against the metering component. The progressing cavity pump Viscotec has already proven its suitability for abrasive media often demonstrated and now does so again: In an endurance test in-house technical center the wear resistance of the stator was first then tested in 180.000 cycles paced and continuously. The test medium, a filled with alumina RTV silicone, a pail was removed from and fed to the dispenser 4RD6-H EC from the RD series. According to the request from the automotive industry, a point dosing with 0,027 ml per shot was simulated as Scheinwerferklebung. the temperature and pressure values ​​were recorded three times a day at the pump outlet and evaluated Dosierschüsse. The results show a high consistency of parameters detected and no indication of wear.
The stator geometry was measured and evaluated before and after the endurance test in quality assurance via computed tomography. Both visually dimensionally no defects were noted. The dispenser could therefore be qualified for this application.
---
Another contribution of the manufacturer
This e-mail address is being protected from spambots To display JavaScript must be turned on!