technical articles
The provider of gigabit transceivers via POF (Plastic Optical Fiber) KDPOF shows on the Automotive Ethernet Congress the world's first demo of the optical from 12 to 13 February 2020 in Munich Ethernet network in Automobile-Quality at 25 gigabits per second. The new standard will expand the current IEEE standard 10GBASE-SR to establish a communication channel in optical fiber with 10 Gbit / s. CEO Carlos Pardo will give details in a lecture.
"Technological leaps such as electric vehicles, automated driving and V2X connections are rapidly becoming established," explains Carlos Pardo, CEO and co-founder of KDPOF The vehicle networks are on the threshold of speeds of one to several gigabits per second. "
Optical multi-gigabit standard IEEE 802.3 for vehicles
With the approval of the IEEE 802.3 Working Group, a team of more than 15 major automotive manufacturers and suppliers has started standardizing an optical IEEE 802.3 automotive multi-gigabit standard with considerable industry support. The working group headed by Carlos Pardo (KDPOF) gave the starting signal last summer. The first prototypes are planned for the end of 2021. The working group will evaluate the creation of an IEEE Ethernet standard for the automotive industry with speeds from 2,5 Gbit / s to 25 or 50 Gbit / s.
Autonomous vehicle architecture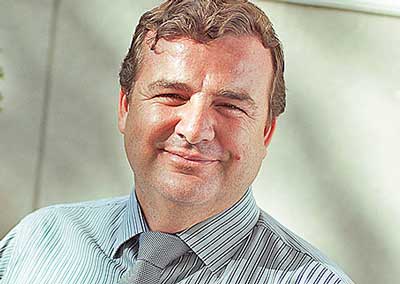 The main advantages of an optical solution for specific applications with multi-gigabit speeds in vehicle internal connectivity include electromagnetic compatibility (EMC) thanks to the inherent galvanic isolation, light weight and low costs. Corresponding use cases of European and American automobile manufacturers use the comprehensive properties and advantages of optical network technology. Areas of application include the connectivity of telematics control modules, redundant and secure backbones for autonomous vehicle architectures and advanced driver assistance systems (ADAS).
Future data rates of 50 and 100 Gbps
The world's leading manufacturers of optoelectronics, wiring harnesses and connectors are prepared. They already offer a well-supplied and competitive market with all the new components that require multi-gigabit networks in the car: Physical Layer (PHY), Fiber Optic Transceiver (FOT), fiber, connectors and light sources. The technology will be scalable to enable even higher data rates such as 50 and 100 Gbps in the future. If all areas of the new standard have been optimized and combined, a good balance of complexity and costs can be achieved between all parts such as CMOS-IC, VCSEL, PD, end sleeves, sleeves, cables, inline connection technology, optics and lenses, etc. , This gives the automotive market the most cost-effective, reliable and highly scalable solution.
---
Another contribution of the manufacturer This e-mail address is being protected from spambots To display JavaScript must be turned on!
More news from the automotive industry
IMC Test + Measurement is expanding its Cansasflex series with new, highly insulated measurement modules and connection boxes for safe measurements in HV environments, especially on electric cars and hybrid vehicles. The new four-channel measuring module "Hiso-HV4" is suitable for measuring high differential voltages up to 800 V. This means that, for example, HV voltages along the electrical drive train can be recorded, such as on batteries, charge converters, units and distributors. The measuring module supports users in analyzing charge and energy flows and optimizing efficiency. The connection is made via laboratory sockets.

Schaeffler is strengthening its commitment to everything related to hydrogen drive: The automotive and industrial supplier joined the global hydrogen interest group Hydrogen Council based in Belgium in 2020 as a steering member. The hydrogen initiative consists of 81 leading companies from the fields of energy, transport and industry. The aim of the members is to further advance hydrogen technology towards industrialization.

Technical article The provider of gigabit transceivers via POF (Plastic Optical Fiber) KDPOF is showing at the Automotive Ethernet Congress from February 12 to 13, 2020 in Munich the world's first demo of the optical Ethernet network in automotive quality at 25 gigabits per second. The new standard will extend the current IEEE standard 10GBASE-SR to establish a communication channel in optical fiber with 10 Gbit / s. CEO Carlos Pardo will present details in a lecture.

Automobile specialist Rinspeed presents the new concept vehicle "Metrosnap" at CES 2020 in January in Las Vegas. The developer once again relies on the Harting technology group with an individually designed interface that supplies the vehicle with energy, data and signals. The interface module supports the driver in using the vehicle quickly and flexibly for a wide variety of tasks.

Schaeffler has recognized the enormous potential of hydrogen technology as the energy source of the future and developed key components for fuel cells and fuel cell stacks, so-called metallic bipolar plates. The company uses traditional core competencies in material, forming and surface technology.

K Hall 8A, Stand B28 Rowa Masterbatch has polymer-specific solutions for almost all plastics - 160 different polymer carriers are currently used. New requirements and product requirements from the e-mobility market environment can already be served customer-specifically today.

Hella gives vehicles with noiseless engines a sound that is similar to a conventional combustion engine. With the new acoustic warning system Avas (Acoustic Vehicle Alerting System), road users can hear approaching vehicles better and are therefore warned.

Harting and partners presented solutions for the future of electric mobility at this year's Gitex Technology Exhibition at the Etisalat stand. Etisalat is a state-owned telecommunications company in the United Arab Emirates that offers telephone and internet services. In addition, Etisalat is driving the technologies of the future, such as cloud use and the use of the Internet of Things.

K Hall 10, Stand G59 The interior of a new car is based on modern design with materials such as polycarbonate and ABS, often also mixtures of the two. Dashboards, infotainment panels or other interior panels are injection molded and then further refined. Infrared contour emitters from Heraeus Noblelight ensure the appropriate quality.
load More halt SHIFT to load everything load all