20. August 2010
Hits: 1095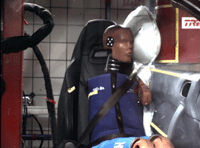 TRW Automotive developed his head protection system for convertibles (Head Protection System for Convertibles - HPSC II) continued in the second generation. The first generation HPSC TRW is currently at a major European vehicle manufacturers in series, the second generation will be ready from 2013. The HPSC II system is completely housed in the seat support, thus making an integrated headrest superfluous.
Characterized the air bag module with a larger bandwidth of convertible models compatible. Alone in 2010 18 convertibles were launched on the market. This continued customer shows interest in this type of vehicle. Like the first generation HPSC II works together with the torso protection system, both systems can be set individually.
HPSC II is compact and contains lightweight components so that the module weighs less. Like the first generation of the head protection system for convertibles, there is also the 2. Generation due to differences in weight and size of occupants. This allows the air bag - in the case of a side impact - are better accommodated compared to the occupant position. The system operates on a small lightweight pyrotechnic gas generator, which has a diameter of only 20 mm. Based on this SPI EVO gas generator technology can provide for a high degree of future vehicles retaining efficiency.
---
Another contribution of the manufacturer This e-mail address is being protected from spambots! Must be enabled to display JavaScript!