21. August 2012
Hits: 2638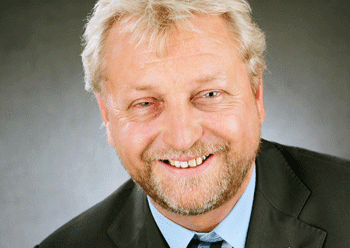 Interview mit
Ralph Rösberg
"We will continue to work regardless of manufacturer with the automation systems of all known manufacturers."


---
---
Since 1962 Rösberg raises the challenge to automate process plants. For 50-year anniversary CEO Ralph Rösberg reveals something about the milestones in its history, the current state of the art and trends in the industry.
development scout: What your father Manfred Rösberg 1962 started in Karlsruhe with an engineering company presents itself today as a modern, flexible service and software provider with a 100 employees. What were the major milestones along the way?
Rösberg: As the engineering firm Rösberg with classical electrical engineering and related mechanics was founded in the early sixties by my father came here in Karlsruhe at the intersection of major pipelines currently the refineries. Could benefit from this boom itself. Rösberg was here, for example, the construction of pipe bridges and crossings with steel and metal work involved. Another responsibility was servicing of valves of pump stations along the pipeline routes from Wilhelmshaven to Ludwigshafen. This led to the establishment of our first office in the Cologne area. The late sixties there was initial contact with BASF in Ludwigshafen, which should influence the further development of the company over again. Finally still include oil, gas, chemicals and petrochemicals to our key target markets.
development scout: What was the role played in this context and their own developments?
Rösberg: Our connection to chemical and petrochemical industries has inspired us because of course time and again. In the early seventies the modern semiconductor technology began its triumphant, we developed hardware modules for the one in principle could even be described as safety technology. We were very successful, at least we were in direct competition with the major operators. Another milestone in this regard was the development of a multifunctional programmable - or more correctly - encodable time relay that was able to cover in just a module not only different modes of operation but also to areas of 1 100 ms up to several hours. As before, however, was in the first years of our company history 20 mechanics an important pillar. After all, in sheet metal processing and in the cabinet in some cases more than ten people were employed. To date, we have remained true to this type of business. Even though we do not own the home metalworking more, we offer a great addition to our automation solutions still to customized cabinets.
development scout: What impact did the first programmable logic controllers on the course of history?
Rösberg: In the PLCs we were there from the start. With our first own system FSR 80 we came even before Siemens on the market. At this time we began to be concerned with software and could gain a foothold in interesting markets - not only in the chemical industry but also in niche markets such as the tobacco industry. As ZDF early eighties built the new broadcast center on the Lerchenberg in Mainz, we have automated lighting technology. We provided a variety of cabinets, developed the necessary control software and designed a mobile control console for the complete headlamp technology. The late eighties we asked then, however, a development work in their own PLCs, because with the 'Great' in the market sales-could not keep up. Instead, we focused more and more on software development, a decision that was made today, the right.
development scout: Software development is a broad field, which focuses Rösberg sets today?
Rösberg: We have the late eighties virtually, firsthand experience 'how important practical process control systems and CAE (Computer Aided Engineering) are to work efficiently. So our, Prodok' system has already beaten its roots in this period. Rösberg was then involved at BASF in Ludwigshafen in the PLT planning. That was the Dbase time, computers were used Autocad and began to establish itself. We then worked with handwritten lists of equipment. Based on the standards we have 1987 BASF developed the first version of Prodok to make our own work more efficiently and with fewer errors. 1988 Achema and Interkama Prodok we presented the first version officially. Prodok is continually evolving and is today an active database of over one million 1 process control points. As a leading process control planning system in the German process industry
development scout: When did your C-CAE-system to establish itself on the market?
Rösberg: When we had 1996 the user interface in English, began the worldwide distribution. Even the big chemical companies gradually realized at the time the benefits of modern software, but initially driven forward its own developments. We thought we were there more in the background. 1997 / 98 but waved for example, BASF and decided after extensive testing for Prodok use our system as standard in Europe. It was natural for us a remarkable success.
development scout: Rösberg regarded as an expert engineering partner. Can you provide a sample?
Rösberg: From our decades of experience in project engineering has enabled customers to benefit from a variety of fields. For example, Evonik built in the Italian Sinich a chlorosilane plant, which started operation shortly. We were there in charge of implementation of instrumentation and electrical design services. As a planning base provided Evonik layout plans of the plant, process flow diagrams, P & ID flow diagrams and tag lists. This method and the data were imported into the C-CAE-system Prodok. On this basis, we have specified the appropriate measurement procedures, including appropriate equipment and selected. As an independent services provider we offer customers in the selection of a DCS vendor independent advice and tell you from experience, which control is suitable for the particular application best. The chlorosilane plant was selected on three highly available Siemens controls (AS CPU-417 4H) with redundant OS server. The creation of software for the process control system was also part of the project scope, such as the production and delivery of the system cabinets.
development scout: Dare to take a look at DTIE future?
Rösberg: We will continue to work regardless of manufacturer with the automation systems of all known manufacturers. Our software solutions, we continuously develop and especially from our own practical experience further out. One example is LiveDOK, increases in today increasingly important system documentation for its convenient effectiveness significantly. As an independent automation we want to open up next to the chemical, petrochemical, oil and gas, other markets. So we have to pro-vision, Berlin and Allentown, PA, United States decided in September 2011 a partnership. The aim is to assist in worldwide projects to the customers in the cement industry increased.
The interview Ellen Christine Reiff and Nora Crocoll Stutensee led by the editorial office.
---
Another contribution of the manufacturer This e-mail address is being protected from spambots! Must be enabled to display JavaScript!