Details

Published: Monday 05. May 2014
Hits: 1883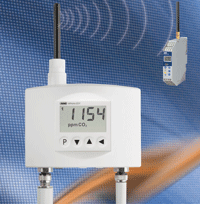 Sensor + Test 12 Hall, Booth 405



The digital, Wtrans E01 'of Jumo measures humidity, temperature and CO2Content is wireless and designed for the most demanding applications in the field of surveillance. The multipoint CO2- And temperature adjustment leads to a very good CO2- Accuracy over the entire temperature range. So the Wtrans E01 suitable for use in agriculture, industry, storage and outdoor use.